Shree Ambalal H. Jain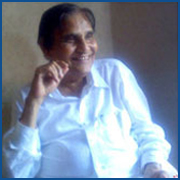 Shri Ambalal H.Jain was known as Shri Kuntal kumar Jain parodist in Hindi poetry world and launched two books (1) "समय का राशता" (2) " जहाँ मुनाफा सब कुछ हजूर"! in the year 1965 - 2005 and businessmen in metal domain with strong vision, his passion and dedication that has earned a reputation for Ambike Metallica & into the metal world.
Ambike Metallica is leading trading house dealing in various metal raw material / Aluminium Scraps, the said material is imported from across Europe, Southeast Asia, U.A.E. & USA and supplying to Hindalco, Vedanta, Varron Groups, Tata Motors, Phoenix, many more small scale Industries & Multinational companies in India since 1996.
Shree Abhishek A. Jain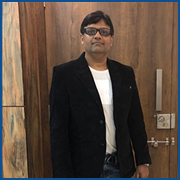 Shree Abhishek A.Jain took over the responsibility of the metal business from his father in the year 2010. Combined with his efforts and his father's wisdom, Ambike Metallica rapidly grew and became more responsive to growing customer needs. With over 25 years of experience, Ambike Metallica is gained an expert knowledge of the industry and understands how to meet the needs of our many customers. To us, the customer comes first, and we know that we can ensure a happy and lucrative relationship.
Our aim is to deliver our expert knowledge and reliable products at competitive price while retaining its quality and reliability.